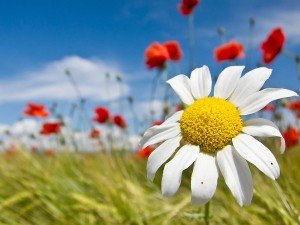 Spring in PA is here.
I hope you are experiencing beautiful weather wherever you are. The last couple of days here have been absolutely amazing. Lots of sunshine, a warm breeze, blossoming flowers and singing birds. What more could you ask for? It's just perfect.
As you can tell, I love this time of year.
For me, Spring represents forward movement. It's truly the season I experience intense creative bursts of energy. It is also the time I seem to make most of those important life-changing decisions. And based on my past, it also appears to be the time of year I take the most risks.
And honestly after years of writing in a journal and keeping copious notes, I have found Spring time to be the best time to sit down and reevaluate my goals. My priorities. And to realign myself, if necessary.
So yesterday, I sat down with a pad of paper and wrote this at the top of the page:
What is it I really need this season? For the rest of the year?
I know, it sounds corny but for me this is very effective. It allows me to see what I have been neglecting, gives me the opportunity to reexamine my goals and dreams and helps me fine tune my needs and wants so I can put myself into action.
What I typically do is breakdown my life into 6 main categories. Below you find the categories in bold and then you will see some of the ideas or actions I plan on implementing this season and this year.
Note: This is not my exhaustive list nor have I included how I break down each goal if necessary. Hey, what can I say? A girl has gotta keep some secrets to herself. 🙂
Health (This includes physical activity, "diet," and self-care.)
Drink a green smoothie every day.
Work out 5 days per week. (3 days weights, 2 days yoga and/or cardiovascular activity)
Follow the 90/10 Rule. (90% of the time eat very clean, 10% indulge without any guilt)
Meditate for at least 5-10 minutes every morning.
Participate in The Spring Renewal Detox. (starts April 16)
Schedule a massage every six weeks.
Relationships/Social Life
Incorporate one girl's night out per month.
Surround myself with supportive friends and family.
Spend less time with those who pull me down.
Participate only in groups (whether in person or virtual) that stimulate me.
Practice forgiveness.
Career/Business
Delegate at least one task I absolutely hate doing in my business.
Invest in myself so I can grow. (find a new coaching program/mentor)
Attend a live event.
Finances
Build up my "Attitude Money."
Let go of my need to live from a place of scarcity.
Spend and earn from a place of abundance.
Education/Personal Growth
Continue to work on the Chakra Balancing class I enrolled in.
Try Nia.
My Happiness Factor (This includes joy, creativity, and spirituality.)
Take 2-3 day trips to the beach during the summer.
Take Grayson to the zoo.
Have lunch at the park at least once per week.
Start writing my next book.
Buy myself flowers once a month.
Read for ½ hour every day.
Start planning my trip to Greece.
So, what would be on your list? In each of your categories? I would love to hear them.
I was once told the more people you share your goals, ideas, and dreams with the more likely they will come to fruition. So let me hear them!
Leave them in the comments below and if you found this article helpful, please share with your friends via Twitter, Facebook or my new favorite social media source, Pinterest.
Facebook Comments