Happy New Year!
I'm so excited to start 2013.
I am choosing to look at it as a "clean slate." A blank canvas if you will.
To design and create the LIFE I want to live.
I am FINISHED with playing small.
It's time to get hyper FOCUSED and get shit DONE!
The first thing on my agenda is to create a plan. A plan that FEELS good to me.
That inspires me.
That makes my stomach do somersaults with excitement.
Of course, my plan of action does include some goals but this year, my main focus is on HOW I can serve so I CAN MAKE A DIFFERENCE.
That is why I am here.
And deep down I have always known this.
To help me stay accountable and empowered, I have decided to tap into my creative side…I bought myself two beautiful journals and have started playing with my plans for 2013.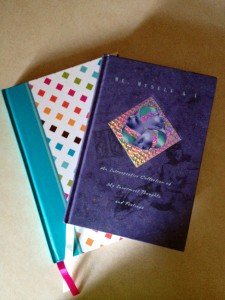 What has come forth on the pages of these journals in a just a few short days is awe-inspiring.
This is what it is all about.
Rather than focus on concrete goals (which of course have their place), I decided to start with how I want to FEEL.
Because let's face it…at the end of the day, even if you've accomplished your goals, if you are not feeling the way you thought you would, what's the point?
When I started brainstorming, the word that kept popping into my head was "THRIVE," which is fitting since I started a nonprofit at the end of 2012 called The Watch Her Thrive Project.
As the thoughts and ideas starting pouring in, other words popped into my head.
FREE
POWERFUL
FEARLESS

And then it sort of morphed into this…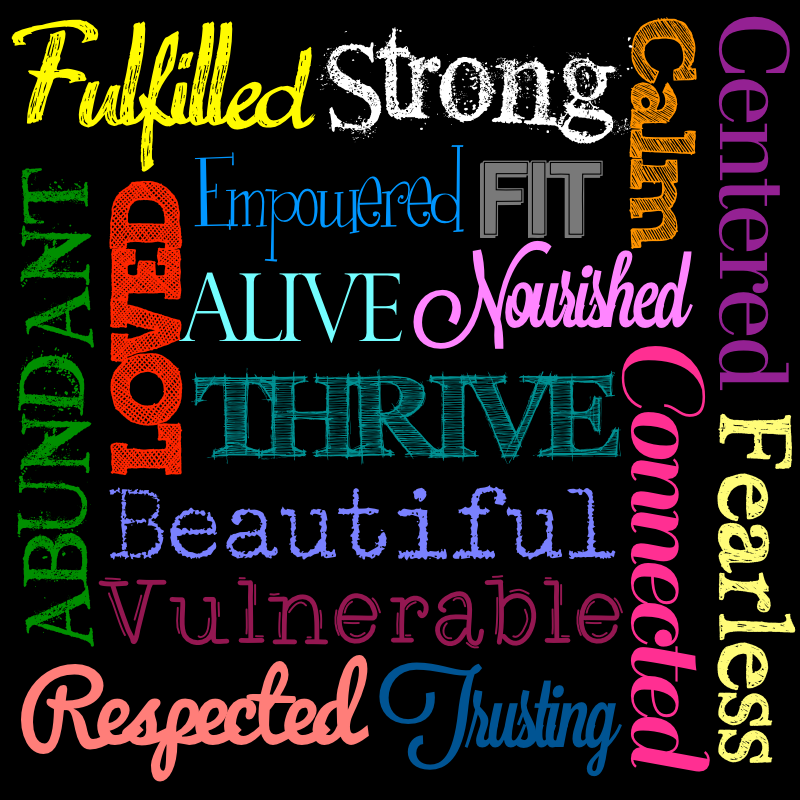 How do you want to feel this year? I would love to hear all about it in the comments.
Love and Light,
Comments
comments