I truly believe you are here on this planet for a reason.
Each of you has a purpose. A mission.
And when you can get clear on what your mission is, regardless of how big or small it may be, you will experience a deep overwhelming feeling of inner contentment.
How do I know this?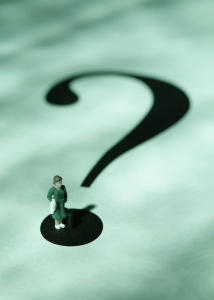 Because I am living my purpose. I was put on this earth to empower women. To create change and to invoke passion. And although my vehicle of transporting my message has changed over the years, my core purpose has stayed the same.
Fortunately, I figured out my purpose at a fairly young age. But it came at a price. I endured a lot of pain to figure out why I was here.
But you don't have to.
I can help.
So, if you are not sure what your purpose is or what your mission here on Earth is supposed to look like, you are in the right place.
If you are curious about how to find your purpose, what steps to take to get you there, and how to do it without going crazy, or feeling paralyzed, you need to join me next Tuesday for October's Love Your Naked Ass Warrior Series call.
I will be interviewing Hillary Rubin. We are going to dig deep into why "YOU" are here and how you can figure out your purpose almost effortlessly.
October's Love Your Naked Ass Warrior
Hillary Rubin, Spiritual Life Design Coach, and Host of Get Real With Hillary
Hillary Rubin is a Spiritual Life Design Coach, wellness pioneer and yogi. She has been featured on Fit TV, in The Los Angeles Times, The Independent, Yoga Journal and contributes to the Huffington Post and Origin magazine.
After a harrowing Multiple Sclerosis diagnosis, Hillary ditched her glam job at Prada and set off on a wellness quest that spanned the globe. Today, she is symptom/medication-free, and has dedicated her life to helping thousands of women achieve profound, unbridled freedom from trauma, abuse and disease. She is currently writing her first book to help women alchemize adversity into action, with the forward by Agape Founder Michael Bernard Beckwith.
Tuesday, October 11, 2011
8:00pm – 9:00pm EST
During this interview, you will learn:
The solution to why you are here and what you are supposed to do.
How to know if the path you are taking is the right one for you.
Why finding your purpose may be stressing you out.
3 ways to reduce overwhelm and confusion while you reclaim your place in the world.
And much much more…
Is trying to figure out your life's purpose making you CRAZY?
If it is, you need to be on this call. Hillary will be pulling the curtains back and sharing her personal tips, and tools of how you can turn your "I don't know what my purpose is" around so you can stop feeling like everyone else knows something you don't.
Just pop your name and email address in the box below to join us live on October 11. If you can't make it, no worries. I will be sending you the recording too.
Note: If you have already signed up for The Love Your Naked Ass Warrior Series, you do not have to sign up again. You will be getting the call in information in an email.
See you next week!
Facebook Comments